There are a whole host or hotels and BnBs close to the school, many of which are a short walk or bus ride away. To find the most competitive prices, we recommend using a hotel search website.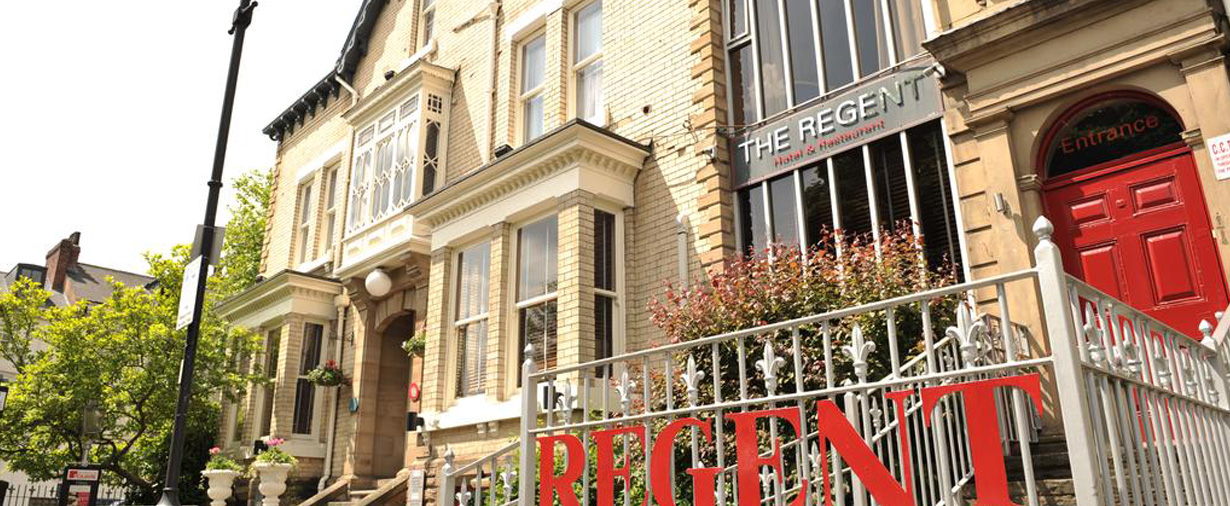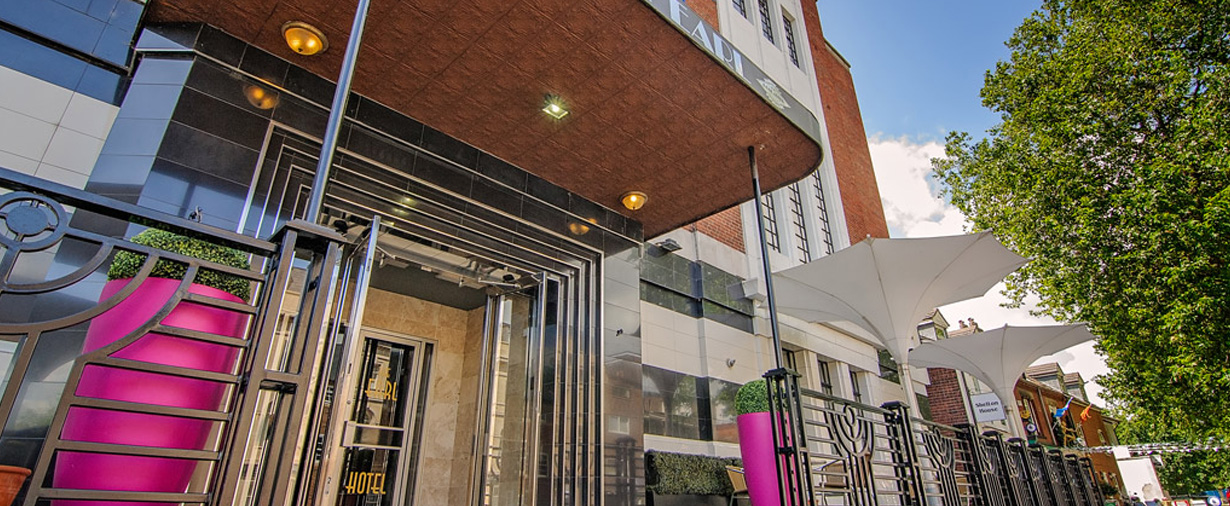 The Earl of Doncaster (from £59 per night – 4 star).
Less than 5 minutes walk from your school, this posh, art deco hotel dates from the 1930s. It is 10 minutes walk from the city centre and a 15 minutes drive from Robin Hood Airport.
The chic, contemporary or vintage-style rooms all include flat-screen TVs and free Wi-Fi. Individually styled suites add sitting area; some have balconies and/or 4-poster beds.
There's an ornate restaurant and a cocktail bar. Event space includes an art deco ballroom. On-site parking is free.
The Regent Hotel (from £54 per night – 3 star).
The Regent Hotel, ideally located opposite our school in a pleasant park-side setting on the fringe of Doncaster town centre. Not to mention right at the centre of an attractive square of fine 18th-century architecture.
With a strong reputation built over many years, The Regent differs itself from other hotels in Doncaster. By maintaining its family-run values while creating a uniquely captivating atmosphere with exemplary levels of service for the enjoyment of its guests.
With the intimate, relaxed ambience of its elegant restaurant and bar area, the Regent Hotel has become a veritable landmark amongst hotels.
Functions as well as parties are exceptionally well catered for at with two attractively appointed lounges, function rooms and separate bar areas including Abbey Road, an uniquely Beatle-themed bar, accommodating up to 150 people in a buffet style celebration for special occasions.
You can also choose to stay for a long term at this hotel from £110 per week.
The Kellett Hotel (from £57 per night – 4 star).
In 2 neighbouring, redbrick houses, this stylish horse racing-themed hotel is less than a mile from your school and Doncaster train station, and a mile from Doncaster Racecourse.
The sleek rooms feature racing murals, as well as flatscreen TVs with DVDs, free Wi-Fi, minibars, and tea and coffee making facilities. Most rooms have en suite bathrooms, while some have shared facilities. Upgraded rooms have 4-poster beds.
Parking and full English breakfast is complimentary. There's a restaurant, and a casual bar with a TV and jukebox.
The Innkeeper's Lodge (from £55 per night – 3 star).
This modest lodging with an adjoining carvery restaurant and pub is a 10 minute bus ride from your school, 1.8 miles from Doncaster Racecourse and 8 miles from the 12th-century Conisbrough Castle. Warm rooms come with en-suite bathrooms, flat-screen TVs and free Wi-Fi, plus tea and coffeemaking equipment. Family rooms add sofabeds.
Parking and full English breakfast are complimentary. The bar offers a range of drinks and pub grub, while the carvery serves roast meats and vegetables.
Doncaster Lakeside Travelodge (from £41 per night)
Doncaster Lakeside Travelodge sits near the historic town of Doncaster, a stone's throw from Lakeside Village shopping centre. It's also close to The Mansion House, an impressive civic building that dates to the 18th century. The Mansion House is only a 1 minute walk from the school. Foodies should visit the traditional market in the town centre (2 minutes from the school), which has been voted the best in the UK by the BBC, while there's family fun in the form of swimming, ice skating and an adventure playground at Doncaster Dome.
All rooms feature a comfy king size bed with four plump pillows and a cosy duvet. Guests can enjoy a wide variety of food and drink choices within easy walking distance from this hotel.
Campanile Hotel, Doncaster (from £31 per night)
With the scenic Yorkshire countryside on its doorstep, the Campanile Doncaster is perfect for both family trips and business stays.
Less than 5km away from Doncaster train station and only a 10 minute bus ride from your school, it is centrally located, also granting easy access to Robin Hood Airport, which is based just 9km from the hotel. Guests are within close proximity of the M18 motorway as well, providing routes to both Leeds and Sheffield.
The Campanile Doncaster offers 49 double and twin rooms for both business and leisure stays.
The hotel includes a restaurant which serves breakfast, lunch, and dinner throughout the day, with a host of budget-friendly choices and a daily changing menu. With seasonal influences and nothing but the freshest produce, dishes are wide ranging, with modern twists on age old classic recipes.
Please note that Doncaster is continuing to rapidly develop and a Hilton Hotel is currently under construction only a 15 minute walk away from the school.
Life began with 1 student in 1 small classroom and we have since grown to 110 students studying on a weekly basis, with 7 modern classrooms.
At NESE, you will practise communicating in English in a fun and interactive way. Every lesson will be different and you will leave each class feeling a little more confident about your future.
Providing English courses of the highest quality to international students since 2014.
The success of this school has come from the success of the students.
At this school, our teachers live to teach and do not teach to live.
Courses
Courses are provided for part-time students, who are already living and working in the UK.
Find out more
Summer School & Internships
Courses are provided for both full-time students who live overseas, and who are already living and working in the UK
Find out more